ESDEG - Board of Trustees:
Dr Sham Qayyum – Chair
Hafsa Hajir – Secretary
Mohamad Awad – Trustee
Surinder Lall
Tanya White
Yasmin Irrobeh
Sado Saeed
Ahmed Yassin
CharikliaTripolitaki (Rula)
Dr. Sham is a multi-award winning legal academic whose expertise includes race, religion, ethnicity and the law. In recognition of his activities to improve equality and social justice, in 2014 he received an outstanding scholar award from the London Borough of Tower Hamlets. In the following year he was appointed as a Winfield Fellow by the US Embassy. He also has a decade of experience of working in the voluntary sector, including through the role of director at a leading BAME umbrella charity and by providing leadership on the board of local and national charities whose mission was to improve inclusion, equality and to create a fairer world for all. He is also an expert witness on Islamic law, with particular reference to the Indian subcontinent and South Asian diaspora in Britain
I have been teaching full time for 30 years and am now semi-retired. I have worked in High schools but my passion is with the Primary and Early Years. In my role as Deputy Head I have been the Lead Child Protection person and have had experiences in working with parents, carers and other outside agencies.My responsibilities was to Lead Early Years, Key stage 1 and 2 pupils assessment, tests and data analysis and then set up interventions to narrow the gaps of achievement. I was also responsible for KS1 and Early Years Performance management for teachers and support staff.
I have as Lead R.E produced a syllabus and guidelines for Ealing which adopted by some Ealing school. In 2000 I was privileged to be seconded, I chose to do some research work on children's spirituality. I was awarded a Farmington Fellowship Millennium award which sponsored my research in Oxford.  My research lead me to write an article for teachers on 'Helping teachers tackle my religion in the classroom.' For R.E Today (PCFRE) Representing Religions. I have shared my research with A Nesbitt at Warwick University and Own Cole teacher and author who work furthered religious tolerance and tirelessly the understanding of different faiths. I believe understanding each other's culture and religion can help break down some barriers.
At present I am working with Autistic children in an ARP  (Addition Resource Provision ), which I am really enjoying and learning from.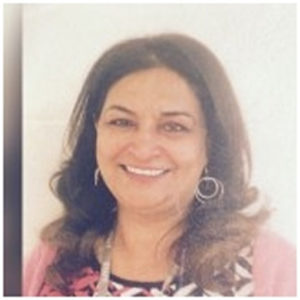 BA Honours Degree  English (2:1)           1982, University of Leeds
Post Graduate Certificate in Education(PGCE)  1983, University of Leeds
National Professional Qualification for Headteachers (NPQH) 2002 Institute of Education, UCL
With nearly twenty years of senior leadership in secondary schools I have developed a strong understanding of the key strategic challenges facing schools, young people and their families.  Whilst I no longer work in schools, I maintain a strong interest in educational issues and maintain contacts with education professionals.  I worked successfully with many partners: I was on a number of local authority committees and boards, was part of national networks and chaired the local headteacher group for a number of years. I have extensive experience of school governance.
I have always maintained a strong commitment to achieving the very best outcomes for young people, whatever their social background or personal circumstances and I believe colleagues who know me would vouch for the fact that I always put young people first.
Yasmin is a Policy Advisor at the Ministry of Housing, Communities and Local Government working on Local Economic growth issues. Having grown up and attended school in Ealing, Yasmin understands the needs of young people in the area and the social issues faced by families. Yasmin holds a MSc in Development Administration and Planning, a BSC in Development Economics and a PG Dip in Law and Community Leadership. Yasmin has previously worked in the charity sector including in the voluntary sector.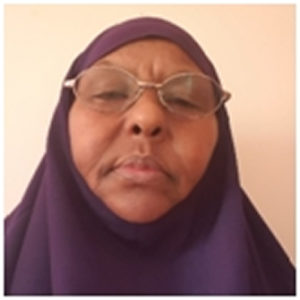 Qualified social worker for the last twenty  years. Has long experience of working with different community groups with different backgrounds.  Safeguarding trainer and lead.  I have experience in counselling, parenting and family therapy.